National Comfort Product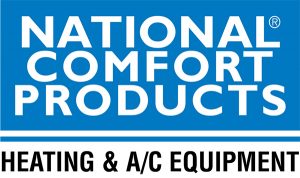 William E. Kingswell, Inc. is proud to offer our residential and commercial customers National Comfort Products. National Comfort Products is one of the leading manufacturers of thru-the-wall heating and air conditioning equipment designed for use in multi-family homes and condominiums.
The William E. Kingswell Difference
When you partner with William E. Kingswell for your National Comfort Products multi-family thru-the-wall systems, you partner with a family owned and operated business that has satisfied the needs of hundreds of thousands of multi-family housing unit owners and landlords throughout our 90+ years in business. We offer excellent customer service and go above and beyond to meet the needs of every customer that we work with.
Why National Comfort Products?
National Comfort Products is a premier manufacturer trusted by many multi-family unit owners. They offer high-quality products and responsive customer service, coupled with the latest in energy technology and efficient design.
What National Comfort Products Products Do We Offer?
National Comfort Products provides multi-family units with:
Who Are National Comfort Products Products Right For?
National Comfort Products has a full range of thru-the-wall solutions including those designed for:
Senior living communities
Apartments
Condominiums
Student housing
Hotels
Motels
Modular buildings
Retrofits or replacements
Take a Look at Our Other Products
In addition to AirEase products, William E. Kingswell also offers an enormous variety of residential HVAC and commercial HVAC products, including those from other Allied brands. If you aren't sure what the right fit for your home or business is, don't hesitate to get in touch.
We Are Proud of the Company We Keep
William E. Kingswell has remained a distinguished provider of commercial and residential heating and cooling services since 1937. We have provided an unmatched level of customer service to all of our clients, and we enjoy being the preferred HVAC equipment distributor of countless customers. We offer a comprehensive range of high-quality heat pumps, boilers, unit heaters, HVAC accessories, and more. William E. Kingswell works with businesses and homeowners throughout Maryland, Washington, D.C., and Virginia, including Baltimore, Frederick, Annapolis, Fairfax, Manassas, Richmond, Fredericksburg, Virginia Beach, and Leesburg. To learn more about our extensive range of SpacePak, Concord, Allied Commercial, and Bard HVAC equipment, contact us today!