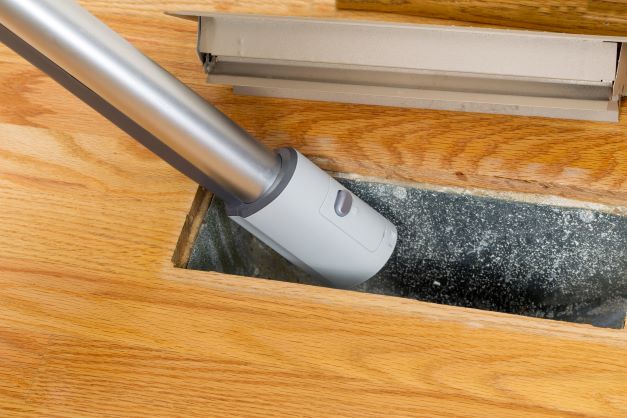 It's fair to say that the heat outside is overpowering. Staying cool can be challenging, especially when you don't have the luxury of working from home. Alternatively, maybe your home's air conditioning broke down. Either scenario can be an unpleasant situation to be stuck in for days on end. Have you noticed that your cooling bill is skyrocketing lately? That might not seem too unusual, given the time of year. However, it's certainly not reasonable if you are still not receiving the proper amount of air conditioning that you should. Here's how faulty ductwork can cause your energy bills to increase.
Unexpected Leakage 
Have you ever heard the phrase "out of sight, out of mind?" This is, unfortunately, something that affects many homeowners. Once they don't see something regularly, they never think about it until something goes wrong. That's one of the biggest reasons that unexpected leakage can get worse and worse before you finally notice enough to do something about it. Since leaks might be the problem behind your cooling and plumbing woes, it's worth looking into it. 
Determine Where the Leaks Are 
Let's say that your cooling costs are steadily increasing. This issue shouldn't be happening. If you have detected insufficient airflow from the vents, that is one sign that your ducts are leaking. How else can you tell? When your air smells of mold or dust, then that is another dead giveaway. Listen closely to your fan whenever it kicks on – odd rattling sounds indicate something is wrong. Plus, the indoor air quality is affected by the humidity level inside your home – so set aside some money in your monthly budget to get testing and repairs done.
Get Your Ductwork Sealed Right Away
We want to leave you with one last piece of advice: inspect your home's ductwork as soon as possible. Once the inspection is complete, then it's time to arrange for a sealing procedure. The trusted HVAC professionals at WE Kingswell can help you – quick DIY methods such as duct tape are ineffective. Instead, you'll want to wait for the pros, who will come equipped with specialized tools such as mastic sealant and metallic tapes that will hold up much better.
We Are Proud of the Company We Keep
William E. Kingswell has been a distinguished commercial and residential heating and cooling service provider since 1937. We have provided unmatched customer service to all of our clients. We enjoy being the preferred HVAC equipment distributor of countless customers. We offer a comprehensive range of high-quality heat pumps, boilers, unit heaters, HVAC accessories, and more. William E. Kingswell works with businesses and homeowners throughout Maryland, Washington, D.C., and Virginia, including Baltimore, Frederick, Annapolis, Fairfax, Manassas, Richmond, Fredericksburg, Virginia Beach, and Leesburg. To learn more about our extensive range of SpacePak, Concord, Allied Commercial, and Bard HVAC equipment, call us at 301-937-1900 or contact us today.