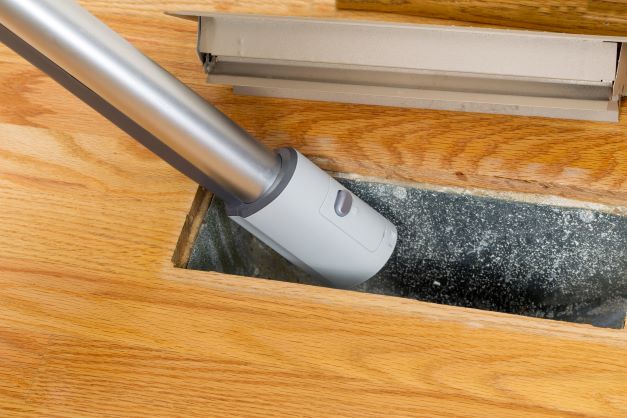 It's crucial to maintain the air ducts in your commercial building to ensure proper air circulation within your HVAC system. Regular cleaning of your air ducts helps eliminate airborne contaminants and dust, promoting good air quality and preventing the circulation of particles throughout your environment. Below are some practical reasons why you should prioritize regular air duct cleaning.
Improve Air Flow
Over time, your ducts can collect dust and other materials, obstructing airflow from your air conditioner or furnace. This can cause your system to work harder than necessary to cool or heat your home, resulting in higher costs. By keeping your ducts clean, you can ensure that your system remains efficient and cost-effective.
Eliminate Foul Odors
Poor air quality can be caused by everyday cleaning products, mold, tobacco smoke, pets, and other toxic fumes. Even dust can lead to musty odors. When you use your air conditioner, it may emit unpleasant smells from the ducts. Thankfully, cleaning your air ducts can lead to fresher indoor air quality.
Increase Air Quality
Cleaning your air ducts can help reduce allergies and respiratory disorders like asthma. By cleaning your air ducts, you can improve the health and well-being of your employees.
Make Your Commercial HVAC System More Efficient
If your ducts are clogged with dust and debris, it can disrupt the airflow and cause your air conditioner to malfunction. This can lead to inadequate air distribution and increased energy consumption, resulting in higher energy costs. However, by cleaning out your air ducts, your HVAC system can operate at its best and save you money on energy bills.
We Are Proud of the Company We Keep
William E. Kingswell has been a distinguished commercial and residential heating and cooling service provider since 1937. We have provided unmatched customer service to all of our clients. We enjoy being the preferred HVAC equipment distributor of countless customers. We offer a comprehensive range of high-quality heat pumps, boilers, unit heaters, HVAC accessories, and more. William E. Kingswell works with businesses and homeowners throughout Maryland, Washington, D.C., and Virginia, including Baltimore, Frederick, Annapolis, Fairfax, Manassas, Richmond, Fredericksburg, Virginia Beach, and Leesburg. To learn more about our extensive range of SpacePak, Concord, Allied Commercial, and Bard HVAC equipment, call us at 301-937-1900 or contact us today.