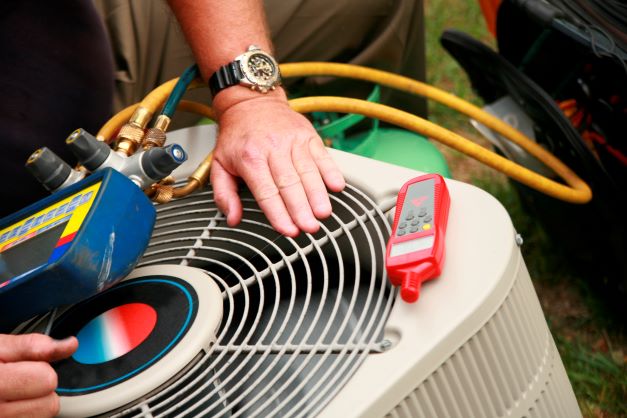 As the fall season sets in, it's crucial to ensure that your heating and cooling system is well-maintained to avoid costly repairs during winter. Simple fall HVAC maintenance tips can help you prepare for a warm and cozy winter, keeping your family comfortable throughout the year. Here are some tips below to plan your seasonal HVAC cleaning and maintenance routine to keep your system in shape.
Get Your Vents Cleaned And Air Filters Changed 
Your HVAC system works exceptionally hard during the summertime. As a result, dust and dirt often accumulate on your vents. Dust and other debris also collect on ducts and other HVAC components. Cleaning these parts can prevent dust from circulating, impacting indoor air quality. By not cleaning parts, you can force your system to work twice as hard as it will overcompensate these issues. Depending on what type of air filters you have, they may need to be changed every 30 days as others have longer lifespans. Dirty filters make your system work harder and reduce efficiency. Replace the filter in all units with removable filters, including furnaces, air conditioners, air handlers, humidifiers, or air cleaners.
Be Mindful Of How You Use Your Thermostat
Programmable thermostats are beneficial because they can be configured to outdoor seasonal settings. Whenever the seasons change, that presents an excellent opportunity for homeowners to program the thermostat for recalibration. By taking advantage of the specific time of day, you can set your indoor to outdoor temperatures for maximum energy savings.
Have Your Furnace And Ductwork Inspected
If you ever decide to turn off your furnace, it is crucial to get your entire HVAC unit and ductwork checked by experienced professionals at W.E. Kingswell. Our skilled team will inspect your system to ensure it operates smoothly and efficiently. We will also ensure that your ductwork and vents are free from any obstructions or debris that could affect the quality of the air circulating in your home. Trust us to keep your HVAC system in top condition.
We Are Proud of the Company We Keep
William E. Kingswell has been a distinguished commercial and residential heating and cooling service provider since 1937. We have provided unmatched customer service to all of our clients. We enjoy being the preferred HVAC equipment distributor of countless customers. We offer a comprehensive range of high-quality heat pumps, boilers, unit heaters, HVAC accessories, and more. William E. Kingswell works with businesses and homeowners throughout Maryland, Washington, D.C., and Virginia, including Baltimore, Frederick, Annapolis, Fairfax, Manassas, Richmond, Fredericksburg, Virginia Beach, and Leesburg. To learn more about our extensive range of SpacePak, Concord, Allied Commercial, and Bard HVAC equipment, call us at 301-937-1900 or contact us today.