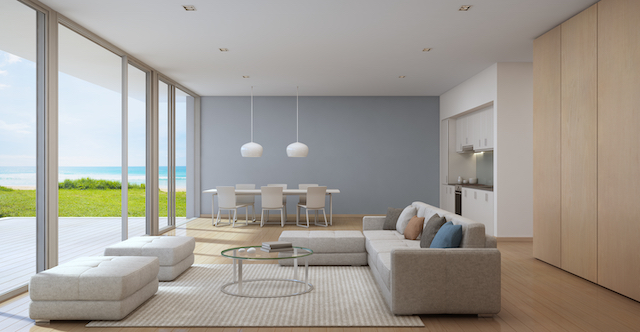 If you are concerned about air quality in your home, air purification technology can help you improve the indoor air quality of your home. By investing in these solutions, you can breathe easy and enjoy the benefits of cleaner air in your home. Keep reading to learn more about the advantages of air purification technology.
Decreases the Severity of Asthma Attacks 
Living with asthma can be challenging and life-threatening. Factors like pet dander, pollen, and dust mites can trigger asthma. Though asthma attacks might seem like a minor inconvenience, they can lead to serious health complications. When the air inside your home is stale or too humid, it can worsen indoor air quality and make you more susceptible to asthma triggers. One of the most effective ways to improve IAQ is by using air purification technology that helps eliminate harmful pollutants. It's also essential to vacuum your house regularly to eliminate dust mites. Maintaining good air quality protects you from asthma triggers and improves overall health and well-being.
Gets Rid Of Hazardous Chemicals 
Harmful chemicals can negatively affect the air quality of your home. That's why it is always recommended to open windows and ensure good ventilation before using cleaning supplies. APT uses activated carbon to remove these contaminants from your indoor air.
Eliminates Overpowering Odors 
To ensure good air quality in your home, it is vital to be aware of the harmful chemicals in cleaning supplies. Before using them, make sure to open windows and provide good ventilation. Using activated carbon, APT can help remove these contaminants from indoor air.
Minimizes Transmission Of Airborne Illnesses  
With adequately configured air purification technology, virus microbes can be effectively destroyed, making a significant difference in protecting against the virus. Similarly, the common cold and flu are unpleasant illnesses that can make everyone miserable. Fortunately, air purification technology can help minimize germs and improve indoor air quality.
We Are Proud of the Company We Keep
William E. Kingswell has been a distinguished commercial and residential heating and cooling service provider since 1937. We have provided unmatched customer service to all of our clients. We enjoy being the preferred HVAC equipment distributor of countless customers. We offer a comprehensive range of high-quality heat pumps, boilers, unit heaters, HVAC accessories, and more. William E. Kingswell works with businesses and homeowners throughout Maryland, Washington, D.C., and Virginia, including Baltimore, Frederick, Annapolis, Fairfax, Manassas, Richmond, Fredericksburg, Virginia Beach, and Leesburg. To learn more about our extensive range of SpacePak, Concord, Allied Commercial, and Bard HVAC equipment, call us at 301-937-1900 or contact us today.