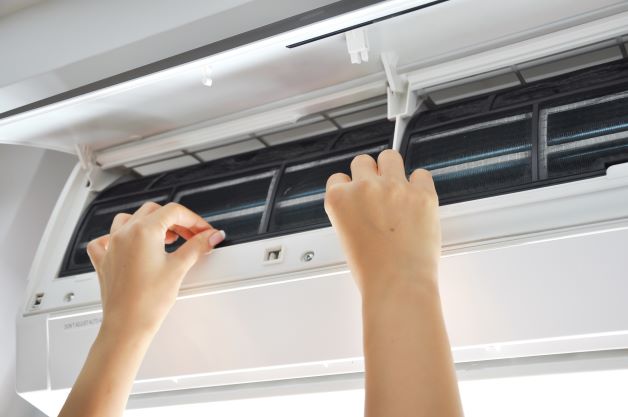 Regularly inspecting and replacing the air filters in your home is a crucial aspect of HVAC maintenance that can significantly extend the lifespan of your HVAC system. This simple task can help keep your system running smoothly and efficiently while preventing allergens and other contaminants from circulating throughout your home. Look out for the following signs to recognize when it's time to change your air filters.
Dirty Air Filters
One way to know if you need to replace your air filter is if it appears dirty. When filters accumulate dirt, dust, and other debris, it's easy to notice. To ensure that your air filter is being checked and changed regularly, set a reminder to inspect it at least once a month and replace it every three months. This will help prevent a dirty filter from affecting your home's HVAC system and indoor air quality.
Dirty Air Vents 
If your air filter is blocked or dirty, dirt, dust, and other pollutants can enter your HVAC system through the air vents. This can cause a buildup of debris around the air vents. If you notice dirt on the air vents, it's a sign that your air filter needs to be changed.
An Increase In Utility Bills 
One of the indications that it's time to replace your air filter is an increase in your monthly energy bill. When your air filter is dirty or clogged, your system has to work harder to maintain your home's temperature. This causes it to consume more energy, leading to a higher energy bill. If you have noticed an unexplained rise in your monthly energy bill, it is likely time to inspect your air filter and determine if it needs to be replaced.
Foul Odors
Knowing that your HVAC system can cause any strange, burnt, or musty smells in your house is crucial. These odd smells are often due to poor or reduced air quality, indicating that your air filter needs to be replaced and is dirty.
We Are Proud of the Company We Keep
William E. Kingswell has been a distinguished commercial and residential heating and cooling service provider since 1937. We have provided unmatched customer service to all of our clients. We enjoy being the preferred HVAC equipment distributor of countless customers. We offer a comprehensive range of high-quality heat pumps, boilers, unit heaters, HVAC accessories, and more. William E. Kingswell works with businesses and homeowners throughout Maryland, Washington, D.C., and Virginia, including Baltimore, Frederick, Annapolis, Fairfax, Manassas, Richmond, Fredericksburg, Virginia Beach, and Leesburg. To learn more about our extensive range of SpacePak, Concord, Allied Commercial, and Bard HVAC equipment, call us at 301-937-1900 or contact us today.